Why is Background Check Important At The Time Of Pre-Employment Screening?
July 16, 2020
Posted by:

Netrika

Category:

Background Check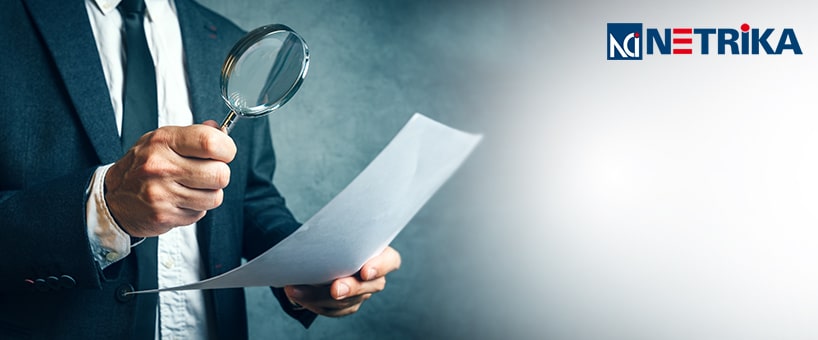 Employment screening has evolved into a pivotal practice for businesses. Beyond standard background checks, it involves scrutinizing candidates' criminal records, credit history, and professional references.Each employee comes to a company with hope of exploring new opportunities and promise of increasing profitability as well as productivity of the company. But at the same time he or she may possess a potential risk to the company. This is the reason background check is very important at the time of hiring an employee or at the time of pre-employment screening. This background check will not only support your reason for hiring a particular employee but will also play an important role in data protection and brand protection in future.
Features of background check for an employee!
Depending on the kind of background check you have ordered, background check may consist of many things.
Identity verification! According to experts of data securities usually inaccuracies occur in the identity verification of an employee. It is very important to check their social security number from authentic sources and see to it that it belongs to them and have not been used by anyone in the past. Apart from that it is also very important to do address verification and make sure that it is same as given by the applicant.
Credit report! Another important aspect of background check is taking out a credit record which can help the employer in judging employees sincerity with money. Credit report is usually made by credit report on taking information from financial institutions like credit card companies. Credit report also gives a fair idea about how the employee under consideration have settled accounts with his or her lenders and what are his or her financial needs. Credit report also gives information about previous bankruptcies of the person.
Criminal records! Criminal records background check may sound to be grave but it is one of the important aspects of background check. It includes current pending charges, misdemeanour convictions, charges which have been dismissed or the person is acquitted with and felony convictions. With the help of criminal records of the person, owner of the company can safeguard his own company by closing the chances of further wrong doings in the company. People with ambiguous past can be potential threat to data protection and brand protection of the company.
Other aspects of background checks are army background, license verifications, online searches, social media activities of a person, mass media activities of a person, association of a person with some organisation etc.
It will be interesting to note that usually background search packages are expensive and small companies may not afford to give big amount for exhaustive check at the time of employment. Many service providers like Netrika Consulting and Investigations also offer tailor made packages to such companies.