Why Does Due Diligence Matter?
June 8, 2020
Posted by:

Netrika

Category:

Due Diligence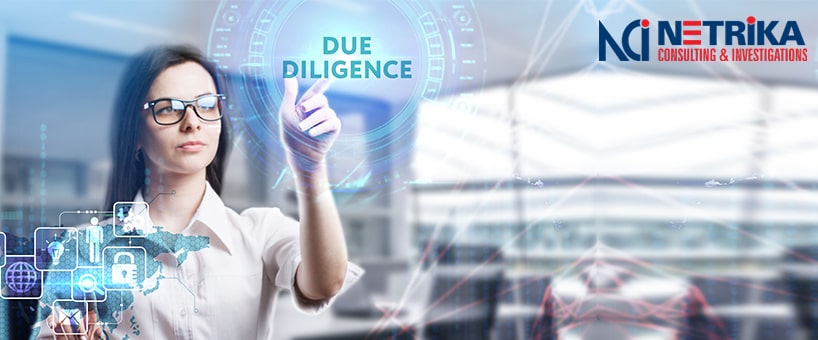 Businesses transformations are driven by mergers and acquisitions and things can seem exciting if you are a business owner who has received an offer from a potential buyer. The future might be filled with promise but you should not get ahead of yourself as due diligence is the next step in the process which is vital.
When a deal is being negotiated your objective is to convince someone that any money that is poured into the business will prove to provide solid returns on their investment. Others need to be sure of the facts and also confident that the decision they are about to make is a wise one. Due diligence happens to be that assessment process.
Due diligence may seem like it is benefiting only one party but the fact is that due diligence helps both buyer and seller in the business acquisition. From the perspective of the buyer, due diligence will give them peace of mind with the knowledge that they are making the right deal, and also that they have all the right pieces of information that are needed to make a good purchasing decision.
From the viewpoint of the seller, due diligence will help a business owner to take a deep dive into the financial integrity of their particular business. It also helps the seller to learn the fair market value of the company they own. Many business sectors see a high value of valuations and acquisition prices; hence it is essential that companies hire quality due diligence services.
The aim of due diligence is twofold. Firstly they are looking at whether the information provided is correct, secondly they are there to discover any undisclosed issues or problems. The process of due diligence is normally undertaken at the request of the investor or the purchaser. Because they will be forking out the money they need to be sure that their investment will not sink. They will be on the lookout for financial, legal or operational problems.
A due diligence audit will consider the following;
Intellectual property is secure
Key trading contracts are firmly in place
Vital employer-employee contracts exist
Each of the business premises lease is locked in
Litigation exists or is threatened
Due diligence will always remain an important part of mergers and acquisitions. This is all the more important as deal stages come to a close. If you know what to expect during a successful business transition, you will be able to provide accurate reporting that increase the value of your business.