What is Vendors Due Diligence?
June 8, 2020
Posted by:

Netrika

Category:

Due Diligence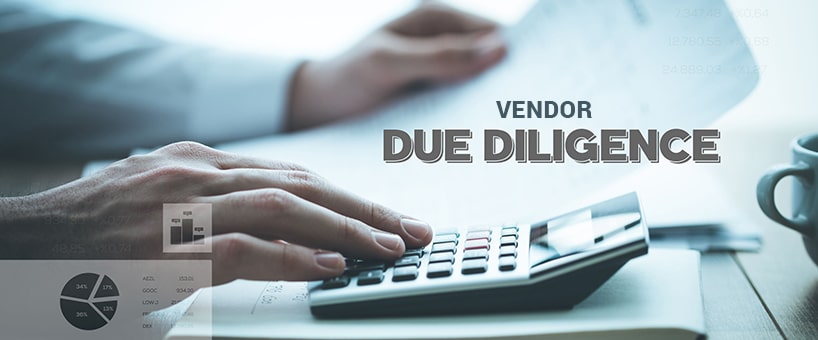 Vendors due diligence can be defined as a process of evaluating various risks involved at the time of partnership with a potential vendor. It can prove to be a great help to the organisation to avoid various threats and security breach that can be posed by the vendor in future. Vendors due diligence is also known as buy side due diligence.
When an organisation should perform vendors due diligence?
If the organisation have a framework and follows a structured route then the entire activity of the due diligence can prove to be quite fruitful.
First vendors due diligence is performed during the procurement process when you invite applications of various vendors for potential business partnership. After due diligence you short list the vendors which are worth collaborating. You should at least have names of four to five potential vendors in the list.
In next step you will need to conduct due diligence on the short listed vendors to find the vendors you will ultimately collaborate with.
Various teams like information technology, human resources and legal team will assess the vendor and once the vendor gets a nod from the entire department, they make your final selection.
Some important tasks to be completed during the process of due diligence have been discussed below.
Due diligence team track all the vendor contacts and the internal stake holders.
In order to facilitate the security issues they make sure to communicate with all the stake holders during the procurement process.
To establish complete understanding about company's information or application the potential vendor will have access to.
To have clear determination of risk posed by the vendor on your organisation.
Have a list of questions for the vendors.
FAQs
Why is vendors due diligence important?
Vendors due diligence is important for avoiding and mitigating various threats that can be posed by a vendor.
How can we evaluate the risk involved?
An organisation can evaluate the risk involved by sending a questionnaire to the vendor and then assessing the answers given by him.
How can we protect the organisation from the vendor?
Organisation can draft a plan and pre-determine vendor's steps to protect itself from any threat posed by the vendor.
Does vendors risk management end after you have made the purchase?
No, it is the key part of supplier relation management and continues through the entire partnership.
Vendors due diligence is now need of the hour. Most of the companies these days are making this an intrinsic part of their system. Netrika takes care of all types of due diligence and are experts in this business.