Why Due Diligence is Need of the Hour for any Company?
July 16, 2020
Posted by:

Raghav

Category:

Due Diligence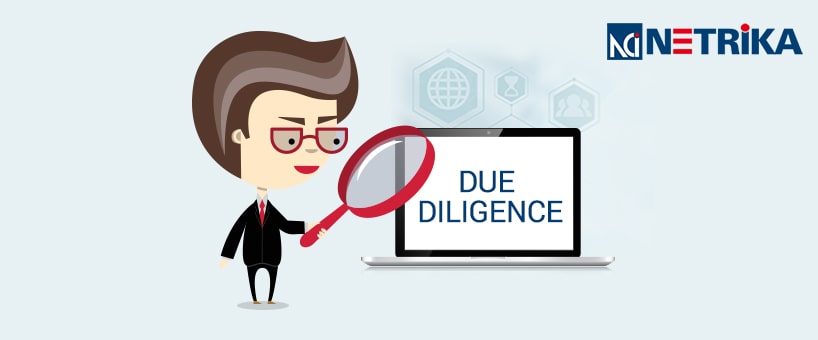 There is a very famous Latin term 'Caveat Emptor' used in business communities across the globe. This means let the buyer be beware. Buyer has to be beware for not only getting the full worth of money spent by him but for also prevent himself from falling in the trap of frauds.
We can understand it with the help of a very simple example. When we go to buy eggs, we make sure we pick all the good eggs. If few eggs from those are rotten, we can take it as bad luck. But what if that they are not eggs but plain empty egg shells. Then it is a case of fraud done either by the vendor or by any of the link in the supply chain. In order to save your money and reputation it is very important to do thorough forensic due diligence before associating with any vendor.
Meaning of the term due diligence is 'reasonable care' that should be taken before associating with any third party. It encourages a company to get insight of the background of the third party before indulging into any kind of transactions with them.
It has been often observed that promoters of a company attract investors by knitting false growth stories. They also divert the fund invested by the investors for their personal use. In order to safeguard the interest of the investor, it is very important to perform integrity due diligence before investing or associating with any company.
Transaction due diligence has a bottom up approach to underline all the important transactional data of the company. Based on real life fraud stories, they build several hypothesis that can be applied on the industry under due diligence. This proves to be very helpful in identifying all the red flags such as inflation of revenues, potential diversion of funds, presence of accommodation transactions along with transactions with non-existing vendors as well as the customers. It also helps in identifying various anomalies in transactions with the third party or presence of undisclosed third parties.
Another very important aspect of due diligence in the company is senior management due diligence. It is important when important decisions have to be made regarding people and their credibility. For this you need to collect information about a person and then decide whether the person is worth associating or not. For this you need to find verified court records, public records, property records, actual address, news, media and social media searches etc. You can outsource agency having expertise and experience to do reputation due diligence on C-suite members of a company.
Due diligence is the need of the hour for each and every company these days, know more how it can help your company by getting in touch with Netrika Consulting and Investigations.