WHY BUSINESSES NEED TO INVEST IN CFE TRAINING
October 6, 2020
Posted by:

Netrika

Category:

Forensics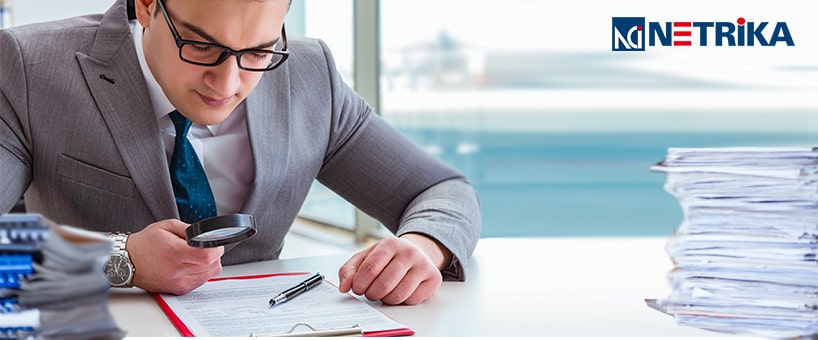 In the Report to the Nations 2020, ACFE suggested that in 2504 cases across 125 countries, money laundering caused losses of more than $3.6 Billion. The report also estimated that private organizations lost 5% of their total revenue to fraud each year. The crimes related to frauds themselves, detected and undetected, have increased in proportion and effect. There had been an increase of 6.5% in this cost in 2019. Risks for businesses arise from diverse factors, including financial crime inherent in automation and digitization, massive growth in transaction volumes, and the larger integration of financial systems within countries and internationally.
Additionally, it has been observed that in the newer data breaches, never before seen technologies are used for malicious reasons, and for creating more confusion – which fraudsters used to their advantage to steal user data from organizations, valuable online accounts, and eventually money. The message is clear, for your business and all other businesses across various verticals alike – the threat of fraud is imminent and growing.
Employees are a valuable source of critical information when it comes to discovering and preventing potential frauds. Hence, it is important to build suitable organisation culture to reduce frauds in an organisation. Tips by employees are the most common method of fraud detection with employees. This is where CFEs can prove to be a very valuable asset to organizations. A Certified Fraud Examiner (CFE) has proven expertise in the field of fraud detection, prevention, and deterrence. CFEs are meticulously trained to identify the warning signs and identify red flags that indicate potential fraud risks.
THE BENEFITS OF EFFECTIVE CFE TRAINING
Effective anti-fraud training for CFEs offers several benefits. Well-trained fraud examiners are skilled in identifying suspicious activities, and, through training, management can communicate their commitment to high ethical standards and fraud prevention. Effective anti-fraud training can significantly uplift employee morale and lead to increased compliance with legal, regulatory obligations and company standards. Investing in trainings aimed at creating CFEs in the organisations effectively can prove to be very beneficial for the entire business world as a whole. 
The Association of Certified Fraud Examiners (ACFE) is an independent organization that provides anti-fraud training and sets standards for the proper conduct of fraud investigations. The ACFE promotes itself as "The world's largest anti-fraud organization and premier provider of anti-fraud training, education and certification." To adhere to their mission of providing high standards in the practice of fraud prevention, detection, and deterrence, the ACFE offers the CFE certification programme. While CFE certification is not imperative to work in the field of fraud investigations, many employers prefer to hire fraud examiners who are certified as CFEs. Besides, a certification CFE from the ACFE can be useful for career advancement of employees as CFEs earn 34 percent more than their non-certified colleagues according to the 2020 Compensation Guide for Anti-Fraud Professionals.
The CFE certification involves joining the ACFE and passing an exam that primarily tests knowledge and proficiencies in four areas:
Fraud Prevention & Deterrence
Financial Transactions & Fraud Schemes
Investigation Methods
Civil & Criminal Law
Investing in CFE training for employees can help business organizations to:
Ensure compliance with regulatory requirements
Implement policies and procedures
Conduct proper due diligence and audits of vendors
Manage external audits
Gather oversight of investor relations
Help in building an organisation culture that says "no to frauds"
If there is no organisation culture, there is no way that one can control frauds. Investing in proper CFE training will help boost bottom lines for all businesses in various domains.