What is the Importance of Counter Party Due Diligence?
June 8, 2020
Posted by:

Netrika

Category:

Due Diligence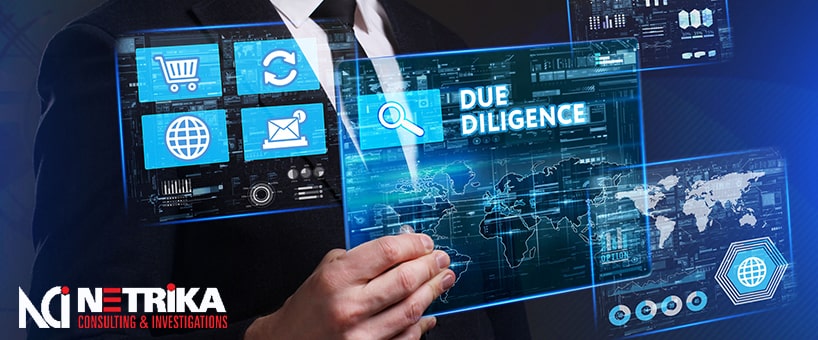 When your company decides to invest in a promising enterprise, start a joint venture with a partner, take on a large client or an organization or engage a vendor for his services, it is very important to get counter party due diligence done, in order to make sure that the prospective business partner will be capable of fulfilling the commitments done and the partnership will prove to be fruitful. Apart from that, it has been often found that senior management of an organization is often involved in managerial level frauds. Hence, when you associate with an organization or an individual senior management due diligence is equally important.
Some benefits you can reap after doing counter party due diligence have been entailed below.
In order to be viable, companies need to be agile and efficient. A business relationship is a complex network holding n number of risks running through it. Any questionable practice or unethical behavior at the organizational level can risk the investments done over it. Due diligence has come up as a promising solution to rule out this risk factor.
When you enter into a merger or business partnership, the organization needs to make sure that the prospective business partner does not have a poor history of monetary frauds, performance, litigation issues, any kind of reputation issues, and links to any kind of organized crimes or even political exposure. All this can have an impact on the reputation of the organization and they surely do not wish to risk it.
There is no denial of the fact that experts of industry practice and dynamics can work efficiently in the technical appraisal of an enterprise of the prospective partner but the facts and figures hidden wilfully can only be uncovered and exposed by skilled due diligence.
It has been often observed that entities that look to be clean are usually filled with multiple skeletons in their closets which can be outrightly exposed by due diligence.
FAQ!
What is the objective of due diligence?
Due diligence is done by an organization to be ascertained about any prospective merger, partnership or acquisition.
Is it important to have a due diligence framework?
Due diligence framework gives you a structured approach to research about the potential business relationship of the counter party.
What is the context of due diligence?
Context refers to identifying, framing and understanding the environment of the subject matter.
What are the metrics?
Metrics can be defined as criteria and measures for evaluation of the situation important to you.
To know more about counter party due diligence, you can get in touch with an industry expert such as Netrika. Due diligence is an important and sensitive matter that should only be handled by experts.