Top 4 Reasons for Hiring a Vendor Due Diligence Company
June 8, 2020
Posted by:

Raghav

Category:

Due Diligence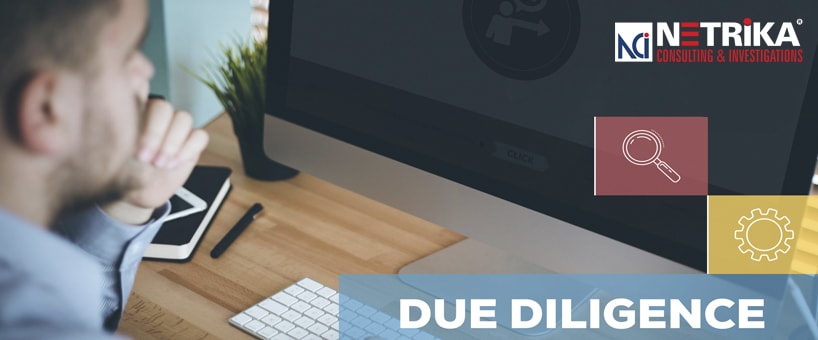 Vendor or third party due diligence check is performed to determine the credit worth, reputation as well as performance history of any company. In today's competitive world, businesses need to partner with a host of vendors and third party companies for the purpose of executing a number of transactions and deals on behalf of their company and clients. As a result, it has become important for organizations, irrespective of their size and the sectors they operate in, to hire a reputed background verification company in India. A background checking company focuses on imparting advanced and appropriate due diligence services in India, which further enables organizations in minimizing risks and validate a third party service provider's performance.
Read on to find top four reasons for hiring a vendor due diligence or third party screening company.
Why Hire a Third Party Screening Company?
Organizations are constantly searching for opportunities to grow and expand their businesses in different geographies and verticals. This is precisely why they must partner with reputed vendors and third party organizations. However, they need to perform a background check and screening before partnering with any vendor, as it further aids them in analyzing the vendor's integrity and performance, thereby minimizing any potential risk of theft or fraudulent activities. This is exactly where they need to hire a company that offers efficient and reliable reputation check services in India.
Checks Criminal Record: Due diligence professionals offer advanced and appropriate criminal record and background check solutions in India. They have adequate knowledge and experience around performing criminal record check, which further helps them in determining whether the company or the owner was ever charged for any legal, compliance, theft and misappropriation of funds related issues. Thus, organizations can save themselves from a whole lot of trouble and hassles of chasing a company afterwards.
Performs License Check: Companies that offer due diligence services in India also perform license check to ensure whether the vendor has appropriate license from the state or not. From verifying whether the third party organization has current license or not to ensuring that their license has never been revoked for any wrongdoings in the past, vendor due diligence companies conduct extensive research in order to determine whether the vendor is worth partnering or not.
Performs Insurance Check: Another reason for hiring a reputed third party screening company is that they can easily check whether the vendor you're looking to partner with is appropriately insured or not. Organizations need to understand that entering into a contract with non-insured vendors may result in future lawsuits, in case of damages or other issues. Thus, it is vital for organizations to pick vendors who're insured and also comply with appropriate state laws and regulations.
Looks into Legal or Regulatory Issues: Last but not the least, third party due diligence service providers also check whether the vendor has ever run into any legal cases/issues and lawsuits or not. Remember, a third party organization that has run into such issues is definitely not the right pick for your company. They may have conducted thefts, frauds and other illegal activities and may repeat the same with your organization too. Hence, it is crucial for organizations to seek the services of vendor due diligence companies that helps you in determining whether the vendor is worth your time and efforts or not.