Security and Risk Management in India
June 8, 2020
Posted by:

Netrika

Category:

Risk Management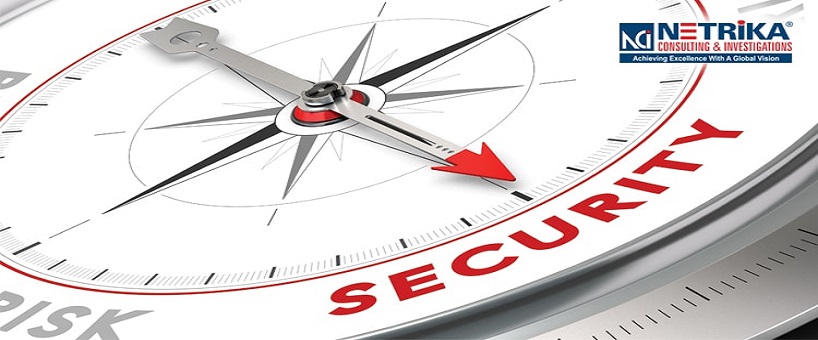 Information security risk assessment is a continuing process of discovering, rectifying and preventing security issues. The risk assessment is a vital part of a risk management process formulated to offer high levels of security for information systems. In this world today volumes of data and information is being generated each day and is being transferred in electronic form every single minute in huge volume. Security and Risk Management Company try assessing information security risks to its client's institution and extends help in determining appropriate management actions necessary to be taken.
Why is it needed?
Risks associated with business information handling are an important thing. If the confidentiality of significant data and information cannot be maintained, then a company will get devastated and sidelined by its rivals. Competitors now try every possible trick and way to extract information that can taint the brand value and company reputation in the market. Brand Protection Company in India knows this and therefore try calculating every risk that can cause threat to the brand security of their client.

Cyber Security is Important to Ensure
These days, data and information are not kept in book form but are stored digitally in their electronic form. Digital information can be stored easily, fast and efficiently but are also subjected to huge risk of getting stolen electronically by others. If unauthorized people hack the system, then they can harm the confidentiality of such digitally stored information. Cyber Security Services in India can help make a tighter control over the digitally stored information of an individual or a company, if help is taken.

Cyber Security Risks Management
This thing aims at educating and acquainting people the risk management framework with both qualitative and quantitative methods of assessment, focusing on the information security aspects of IT risks. Cyber security domains include the following mostly:
Logical Security
Data Protection
Regulatory Compliance
Third-Party Risk Management
Threat and Vulnerability Management
Security Configuration Management
Cyber Forensics
Cyber Forensics Services in India aims at collecting and analyzing evidences found in computers and digital storage media. This helps in proper investigation of cyber crime cases and the evidences found are admissible in the court of law also. Digital Forensics Company in India are helpful as they can uncover and bring out significant data and proofs from computers, laptops, mobile handsets etc to help people or companies who has been wronged to seek justice in the court of law.