Importance of Senior Management Due Diligence
July 16, 2020
Posted by:

Netrika

Category:

Due Diligence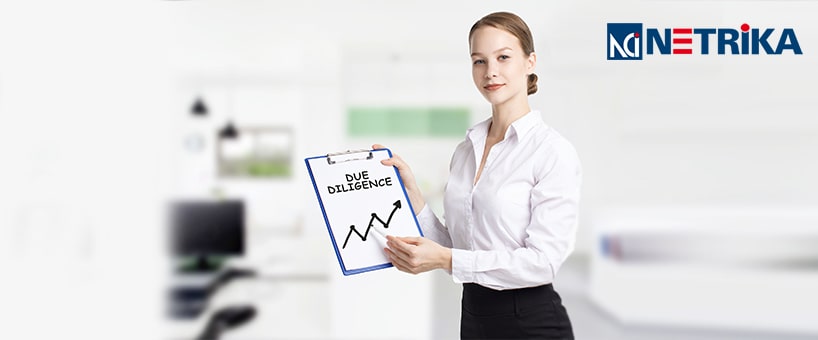 Importance of Senior Management Due Diligence At the Time of Acquisitions and Mergers of the Company!
Senior management due diligence can be defined as the process of evaluating the efficiency and effectiveness of the senior management of the company. It can be considered as one of the best tools of judging how the things work in a company. Senior management or key management due diligence becomes all the more important when certain business deals have to be closed as senior management is supposed to play a crucial role in various business deals.
It will be interesting to note that there is a fine line between anticipated success and sudden failure. Senior management of a company not only influence the performance of various teams of the company but also play an important role in building an agile and efficient business model. Internal stakeholders of the company can consider this due diligence as an effective tool in for assessing the dynamics of the company and identifying potential risks and threats of investing in the company.
Focus of senior management due diligence!
Main focus of the people performing senior management due diligence is to judge the leadership qualities, influence, effectivity and other such characteristics of managers of the company. They are also judged by their ability to adjust and cope with dynamic business environment and how smooth and effective communication flow they can maintain between various individuals.
When is senior management due diligence required?
Senior management due diligence is required when a company is involving in any kind of transactions with other companies. Whether they are involving in buying or selling of products or services or the involvement is in the form of acquisition, merger, collaboration, joint venture partnership or strategic alliance, senior management due diligence is a must. These are the times when one company calls for experts to perform senior management due diligence on board and key management of the other company.
Why is senior management due diligence important for any company!
Senior management due diligence is important for ensuring steady growth and sustainable profit earning by the company. Key management due diligence makes sure that qualified, skilled, and eligible people are sitting on main posts of the company. It mitigates the risk of giving important positions to undeserving and irresponsible people. in the end it ensures good return of investments for the company.
In case an individual is planning to join the board of a company as a director, he or she can get directors due diligence done to recognise his or her personal contribution to the company and also acknowledge their own professional development requirements.
Due diligence is important for every company, know how it can help you by talking to Netrika.in.