Importance of Data Security for Privacy and Protection of an Enterprise!
July 16, 2020
Posted by:

Netrika

Category:

Brand Protection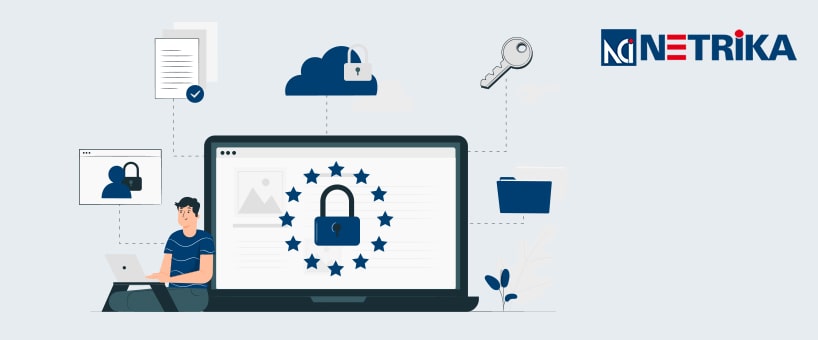 Data security can be best defined as the protection of data from any kind of unauthorized access and corruption of data during its entire lifecycle. It includes all the measures of digital privacy applied to prevent any unauthorised access to computers, databases and websites. Whether you are running a small, mid or large cap company, data security is one of the most important aspect of IT sector of every company. At many places data security is also referred as IT security.
Why is data security important for a company?
Data security is important for all the companies who are going digital with new drive of digital India. In order to prevent confusion, corruption and other malpractices it is very important to protect personal as well as company's data. To save all its critical assets it is very important for a company to make heavy investments in IT security. They need to save their people, processes and technology from the hawk eyes of the hackers who are always in search of data for their evil intentions. This is the reason why companies in India have started giving emphasis on data security as well as security training for their staff.
Different data security solutions across the globe!
It will be interesting to note that data security mainly includes encryption, tokenization and key management practices for protection of data in all the storage devices, transactions and applications. Service providers across the globe are making efforts to simplify the data protection in most complex data uses.
Some of the most commonly used data security solutions have been discussed below.
Cloud access security! It is a protection platform that not only helps you in secure movement of data to various cloud applications but also save it safely over there. It is one of the most commonly used data protection technologies used in IT companies.
Key management! It is another popular form of data protection solution saving the data from internal hacking and ensures compliance to industry regulations.
Web browser security! It is very important for a company as it protects every information captured at the browser. It protects information right from the log in of the customer, he or she entering his or her card details or personal details till he or she is present in the eco system.
Data encryption! Data encryption can be best understood as protection of data across enterprise, cloud, mobile and big data environment.
Data security or IT security is the need of every company these days due to the ever changing technology and data usage. Get in touch with Netrika Consulting India to find right solutions to safeguard your data.