How Can Integrity Due Diligence Protect the Company from Risk?
June 8, 2020
Posted by:

Netrika

Category:

Due Diligence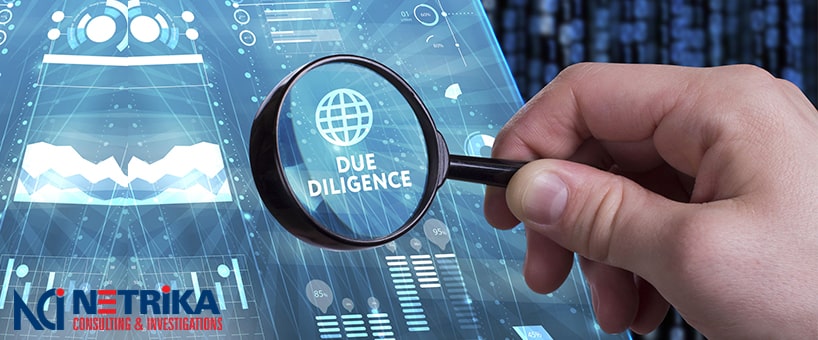 Integrity due diligence refers to the process of gathering independent information about a third party. It gives you a fair idea and understanding about integrity and corruption risks associated with the later. For the organisation the third party can either be a distributor, representative, agent, supply or any other person, vendor or company involved in the supply chain.
Aim of the entire activity of integrity due diligence is to recognise unethical activities, presence of corruption, terrorism and bribe in the system. It is also a great help for taking strategic decisions for protection of company's reputation.

Process of integrity due diligence!
Due to globalisation and opening of markets for international fronts, it has become very difficult for a person to judge who owns what. At the same time it has become quite easier for fraudulent to mask things and hide vital information regarding them or their company. In order to gain insights of third party operations, a company needs to follow thorough process of integrity due diligence.
Various information collected about the third party during integrity due diligence is:
All the details about company's identity and its ownership.
Details about identity of the company and if it has association with any other trading partner across the globe.
Business background and various activities undertaken by the third party.
It is important to get every detail possible about people associated with the company. Should do their background check along with their political and underworld connections. Check for their business or political interests.
Look for reports stating involvement of the third part or people associated with it in activities like bribery, corruption or terrorism.
Undertake full search regarding any national or international sanctions.
In order to prevent corruption, terror financing, money laundering, bribery and financial sanctions, legislative reforms have been undertaken in many countries. In countries like UK, there is Bribery Act which needs to conduct due diligence not only on the third party but on present organisations in UK and on international basis.
FAQs!
How integrity due diligence matters for a company?
Integrity due diligence plays quite significance role in unravelling truth about a company.
What if company do not get due diligence done?
In such a case a company may jeopardise its business and also risk legal and financial penalties.
Can integrity due diligence prevent corruption?
Adequate legal steps taken in the direction can play a vital role in curbing corruption.
To know more about integrity due diligence you can check out Netrika.in and get all your queries resolved.