Fraud protection and Information Security Services
June 8, 2020
Posted by:

Raghav

Category:

Information security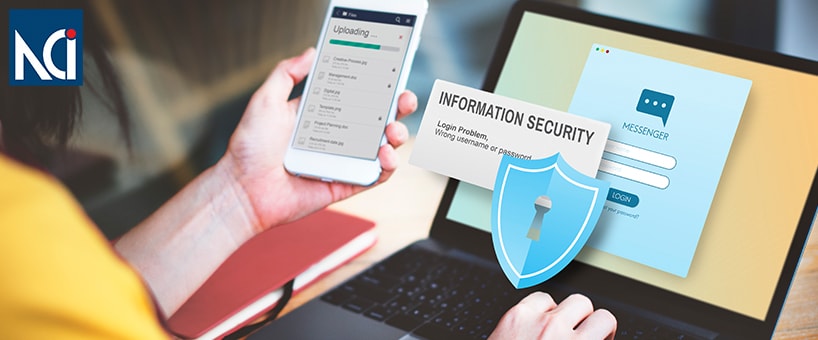 One of the biggest challenges that all organizations face is the act of fraud. This fraud can come from both inside and outside the company, and the only way to mitigate them is to employ Information Security. Industry experts are of the opinion that Information security in India is always related to technology and cyber control for security.
Information Security and fraud prevention
One of the most important jobs is to seek out an information security expert who is extremely well-versed with a technical background and talent for business. A lot of experts are armed with theoretical knowledge regarding technology and they are new to real-life scenarios. Again, many experts with hands-on experience may find the challenges of the business and rising expectations too much to handle.
In the case of a competent Information security expert team, there is expert balancing of business acumen and technical prowess. They are able to associate business needs with the company aspirations. Protection against cyber- attacks are of great importance to business investments and this is in light of the waves of data breaches and hacking attempts nowadays. However, Information Security has a much wider ambit as compared to cyber security controls. A very high percentage of frauds are associated with loopholes in the security systems and inadequate security controls. These incidents can be linked to technology controls and also valuable business information and data. Financial organizers are more at risk than other organizations.

Fraud Scenarios
There are many types of fraud, but they can generally be linked to any of the below reasons;
Potential fraudster in control of valuable data
Alteration of data without instructions for personal gain
Unauthorized rippling of systems and information such that original users are unable to access those in time, leading to decreased productivity
Fraud arising from external sources known as online channels
Netrika Consulting offers information security services in India as a third party. The organization has in the past been of great help to many businesses, small and large. Their risk based approach account for technical risks, legal risks, Virtualization risks, Security risks and outsourcing risks. First, an ISMS is established, followed by implementation of the ISMS, reviewing and monitoring the ISMS and finally action to improve and maintain the ISMS.  With many illustrious clients on its achievement list, Netrika Consulting is perfectly poised to handle a seamless transition of information from business owners to members of its information security team.