Data Loss Prevention: Keep Data Theft and Losses at Bay
June 30, 2021
Posted by:

Netrika

Category:

Information security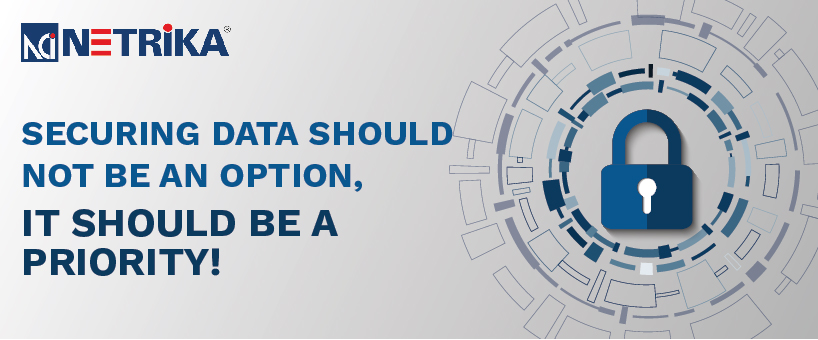 Data Loss Prevention refers to the techniques that ensure that any data, especially confidential and sensitive information does not leave the organization or fall into the wrong hands. Data theft/loss/leakage is critical concerns for a modern-day business firm an even for an individual. Appropriate and most suitable Data Loss Prevention strategies keep the firms safe, away from unwanted threats. 
Earlier, data loss prevention was limited to securing the physical documents both inside and outside. Inside the firm, secured perimeters with proper security staff employed. Outside data theft cases used to happen at the printing service centers or courier services.
In today's world firms are more concerned as they are stuffed with many technologies and devices. Use of variety of removable options e.g., hard drives, microSD, USBs, Cloud Uploads, and many more such devices and methods put firm's data under extreme risk of data theft and cloning. Firms can't choose to work without these but at the same time, the use of such devices it remains a significant concern.
 The most common ways through which a company's data might fall into the wrong hands are:
Illegal hacking and sell sensitive data on dark webs. Use of malware and keyloggers, RAM Scrappers to get sensitive information of interest.  
Error by an employee involuntarily, and leaking information unknowingly.  
Abuse of data by an employee with legitimate access. 
Carving confidential/personal information through unethical/ illegal activities like phishing. 
Physical stealing paperwork or hardware devices such as laptops or drives etc. 
 Organizations are under such threats continuously throughout the globe. It incurs grave losses, and at times impact even their existence. Some of the significant consequences of data loss are – financial loss, loss of faith and reputation, direct impact on existing client and their business, mistrust and incompatibility arising among employees, impacting stock prices and valuations, legal liabilities etc.
 A well thought, Data Loss Prevention strategy keep these threats at bay and secure the firm's data safe and sound. Firms apply DLP techniques for their sensitive data. Such methods are usually found across all the sectors to keep data safe. These techniques include the following essential steps:
 Prioritizing and Categorization or Classification Data
Good policy and data controls to prevent data loss.  
Deploy specialized Data loss prevention Tools.
Monitoring of Data and Alerts When Data is Under Threat: 
Proper Guidance and Training of Employees
 Many firms employ their internal resources to achieve this through a third-party tool for data loss prevention. However, any such deployments are generally not very effective without adequate due-diligence and proper data classification/categorization. As these incurs cost and if not implemented well may not necessarily meet the expected outcomes.
 Hiring a professional for Data Loss Prevention has several benefits. They assure quality and effective services in data protection strategies.  Netrika Consulting is a crucial player in the Data Loss Prevention business. Its professionals and experts have experience in this field, and they have already achieved great success in doing so over the years.  Know more