Need of Cyber Forensic Services in IndiaCLPOS – Certified Loss Prevention and Operations Specialist
June 8, 2020
Posted by:

Netrika

Category:

Training and Certification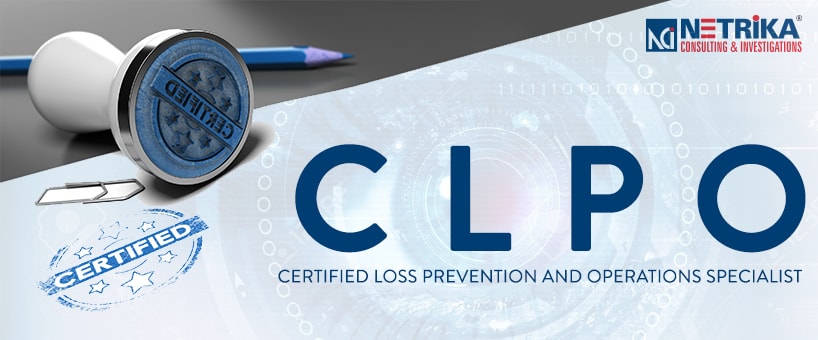 This is one of the critical pillars in the Bundle of Corporate Security Management. An individual getting a certification for Loss prevention and Operations specialist earns an edge over the others in her/his environment. This is a 3-day course and is divided in two parts:
Certificate in Physical Security & Operations Management
Certificate in Loss Prevention Management
Part 1
Certificate in Physical Security & Operations Management
This certification covers the unleashing the best of the skills in man, machine and the methodology in the best permutation and combination with the tangible security devices or solutions. We will also educate on the possibilities for policies and procedures in security operations
Modules of the Program
Facility Security Operations
Security Management Operational Robustness
Reverse Engineering Security Operations
Security Operation Management Excellence
Physical Security Management
Physical Security Layers
CPTED in Physical Security Management
Physical Security Budgeting and Costing
Part 2
Certificate in Loss Prevention Management
This part of the training is focused more on the awareness, assessment and management of the risk as the impact of losses is way too serious to be ignored. This focusses on the proactive approach but gets you ready for the reactive approach if ever needed. The focus in this part is on a 360 degrees approach towards loss prevention for various segments such as BFSI, Transport, Manufacturing and the list goes on.
MODULES OF THE TRAINING
Loss Prevention Management
Loss Prevention (as it is and into the future)
Understanding Risk & Threat
Loss Prevention Audit and Assessment
Loss Prevention Awareness for Employees
Approaches in Loss Prevention
Loss Prevention Gap Analysis
Implementation of a Rebust Loss Prevention Management
The successful completion of both the parts i.e. test is passed, and the mandatory assignment is completed, reveals the enhanced competence of the security portfolio of the supply chain which will lead you to be designated as Certified Loss Prevention & Security Operations Specialist by CIISCM carrying the credential CLPOS to your name.