The need of a supply chain security specialist in a firm
July 1, 2021
Posted by:

Netrika

Category:

Training and Certification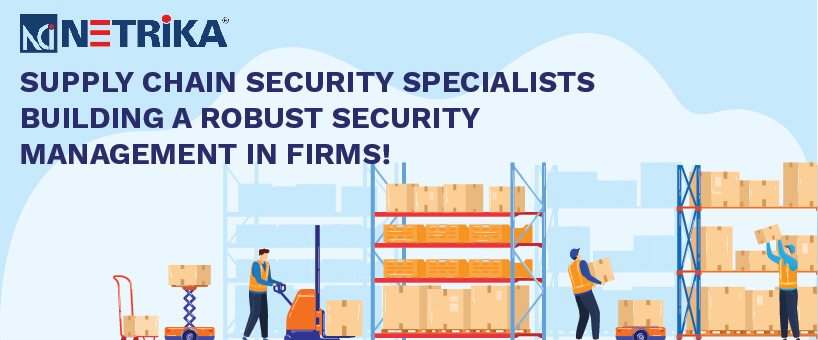 A supply chain security specialist works continuously to evolve the supply chain security management to meet the changing needs and improvements. While there are many ways to be a certified supply chain security specialist, one way is to earn the certified supply chain security specialist certificate from Netrika Consulting India.
The certificate in supply chain security specialist encompasses the efforts and initiatives to strengthen and enhance the supply chain security system in organisations. The security professional works on the end–to–end supply chain security nodes to cover warehousing, transport, and logistic system in the organisation to mitigate the potential threats and risks.
The 3 main components namely Sea Container Security Management, Transportation Security Management, and Airport Cargo Security Management are dealt with in the certificate course. A thorough understanding of the supply chain movement in all the modes and nodes with the principle theme on the essentials of robust Supply Chain Security Management is provided to the supply chain security specialist.
The need for a supply chain security specialist in a firm is to understand the different nature of an effective and capable supply chain security to build a robust supply chain security management. The supply chain security specialist anticipates threats and challenges and the mitigation applications for vigorous supply chain security management. Know more