An Overview on Corporate Investigation for Business Continuity of your Company!
July 16, 2020
Posted by:

Netrika

Category:

Investigations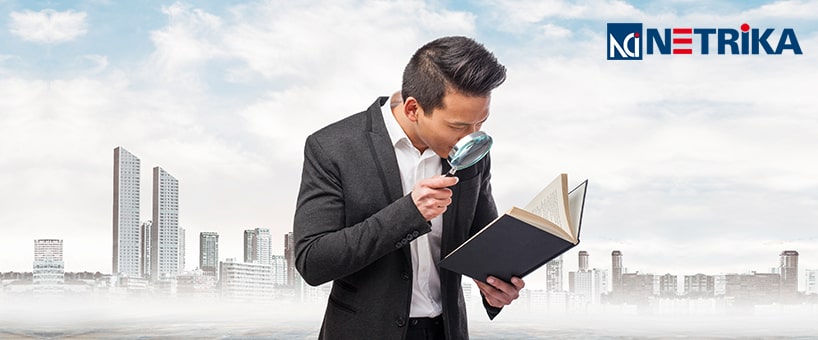 Thorough investigation of a company or a business to uncover any malpractices done by management, employees or associated vendors is known as corporate investigation. According to companies doing corporate investigation, there are many kinds of investigations and depending on your need investigation package can be tailor made for you. For example you can get the investigation done for uncovering the legitimacy of the business partner, financial frauds done by an employee, security breach by a vendor and so on.
Different types of corporate investigations!
Depending on what kind of information you are looking for, a corporate investigator can do multiple investigations for you.
Undercover investigation! It is one of the most interesting part of fraud investigation that can be done in a company. In this investigator becomes a part of your company, blend with the employees and then keep an eye on them from within. It is a very good means for revealing things like fraud, theft, forgery, substance abuse and harassment.
Research investigation! Research investigation is mainly done to find information about companies, business and other third parties with which the companies are transacting. This kind of investigation can prove to be quite useful at the time of mergers, acquisitions and joint ventures. It also helps in doing the background check of the employees at the time of pre-employment screening.
Financial investigation! Financial investigation is mainly performed to reveal the truth regarding acts of financial forgery such as money laundering, theft, mismanagement of financial accounts, undisclosed accounts, and unexplainable expenditures, embezzlement and other such white collar crimes.
Electronic investigation! Electronic investigation is an important part of forensic investigation. Data stored in various electronic devises are investigated to collect the needed evidence against the crime or the fraud. Through electronic investigation or e-discovery, investigators can also restore the lost or deleted data.
Corruption investigation! Another form of corporate investigation is corruption investigation which is done to reveal truth on subjects like bribery, illegal foreign exchange and other such corporate frauds.
Do every business needs corporate investigation?
It will be interesting to note that purpose of corporate investigation is not just revealing truth about suspecting activities going in and around the business but it is also very helpful in preventing the business from any kind of potential threats. Investigators are usually the most unbiased sources who can give you reliable information for well-being and protection of your business. Usually large companies retain investigators as internal employees to get regular information and updates about various aspects of the company.
Looking for corporate investigation or forensic investigation, you can get in touch with Netrika.in and find the best solution.